Timeless Beauty: Miro Chenille Jacquard Upholstery Fabric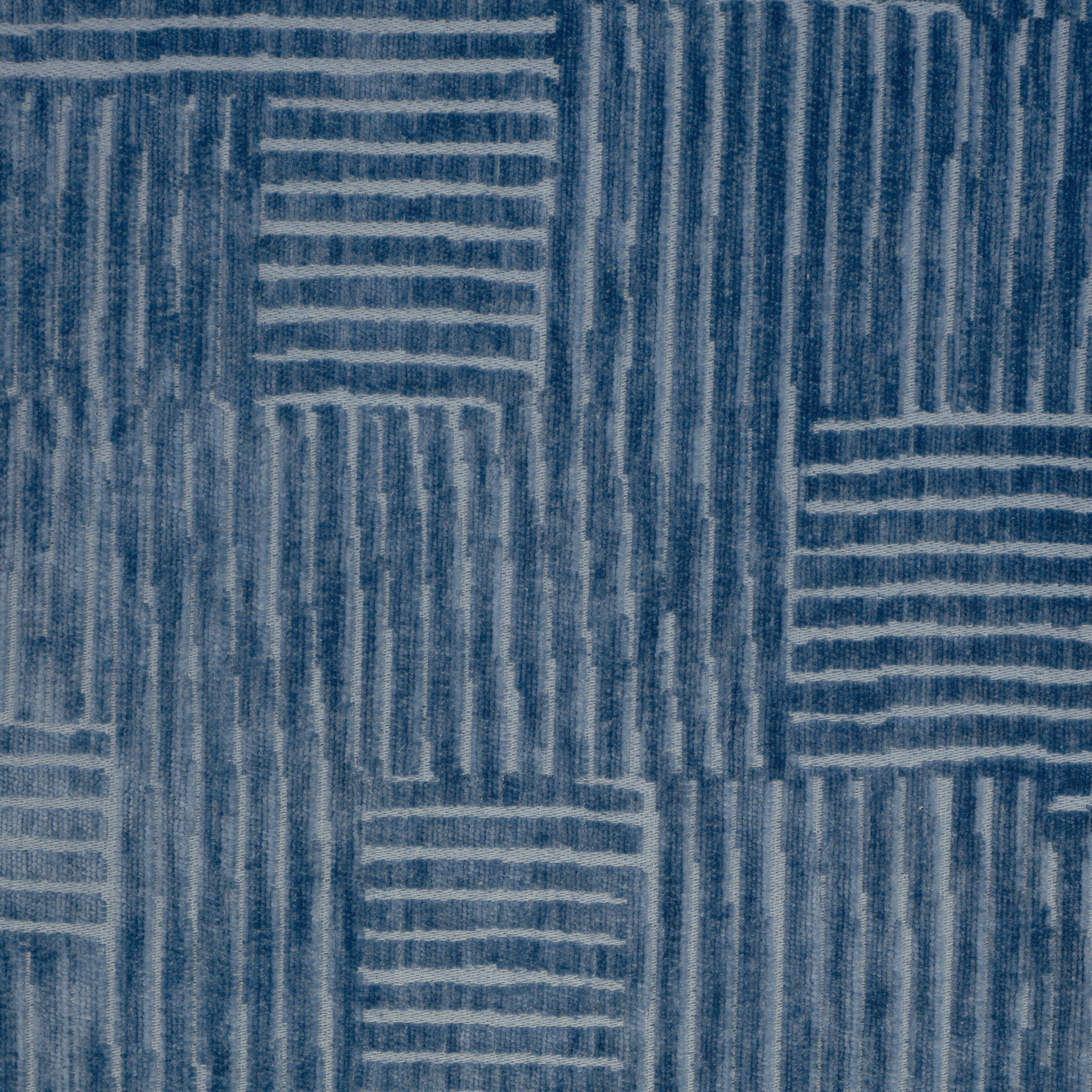 In the realm of textile artistry, some patterns become true classics, enchanting generations with their allure. Meet Miro Chenille Jacquard Upholstery Fabric—a large-scale version of the beloved Marco pattern, inspired by the captivating Japanese boro design. This fabric is a testament to the seamless fusion of art and functionality, exuding elegance and sophistication while paying homage to its cultural origins.
A Symphony of Composition: Miro is crafted from 100% Polyester, a fabric known for its durability and luxurious feel. The chenille jacquard technique elevates the tactile experience, making it a delightful choice for upholstery projects that deserve nothing short of exceptional quality. As you run your fingers across its surface, you'll be reminded of the perfect marriage between softness and resilience—a hallmark of Miro's remarkable composition.
An Ode to Japanese Boro Design: The enchanting boro design is woven into the very essence of Miro. Originating from Japan, boro is a textile art form that captures the essence of repurposing and reimagining fabrics to create stunning patterns. Miro embodies this tradition, weaving a tale of history and culture within its intricate threads. The large-scale version of the Marco pattern further enhances its visual impact, transforming any upholstery project into a work of art.
A Tapestry of Technical Excellence:
Content: 100% Polyester
Width: 56 inches – providing ample material for diverse upholstery creations
Pattern Repeats: Horizontal (H) 23.8 inches, Vertical (V) 23.6 inches – ensuring a cohesive and harmonious design
Fabric Direction: UTR (Up the Roll) – for easy and efficient application in upholstery projects
Medium Weight: The perfect balance between durability and drapeability
Weight: 410 g/m2 – indicative of its high-quality and luxurious touch
Cleaning Code: S (Solvent-based cleaning recommended) – for convenient and effortless maintenance
Abrasion: 84,000 double rubs (DR) – a testament to its remarkable durability against wear and tear
UFAC NFPA 260: CLASS 1 – meeting industry flammability standards
CAL 117 TB117-2013: PASS – compliant with California fire safety regulations
IMO: PASS – SMOULDERING CIGARETTE TEST – adhering to international fire safety standards
Unravel the Beauty of Miro: As you delve into the world of upholstery design, Miro Chenille Jacquard Upholstery Fabric beckons, inviting you to embrace its timeless beauty. Whether you're an interior designer seeking to infuse cultural richness into your projects or a homeowner in search of the perfect statement piece, Miro will undoubtedly captivate your heart and elevate your spaces.
Elevate Your Interior Story: Miro serves as more than just a fabric; it's a storyteller that weaves history, culture, and artistry into every thread. Upholster your cherished furniture pieces with Miro, and let its enchanting pattern transform your space into a haven of elegance and refinement.
A Timeless Tapestry: With every yard of Miro Chenille Jacquard Upholstery Fabric, you bring to life a tale of grace and sophistication, influenced by the captivating Japanese boro design. Let your upholstery projects become the canvas upon which this timeless tapestry unfolds.
Rediscover the allure of textile artistry with Miro, and let the fabric weave its magic in your interior spaces. Unravel a world of beauty and history with Miro Chenille Jacquard Upholstery Fabric and infuse your home with a touch of cultural elegance that transcends time.
Leave a comment
Comments will be approved before showing up.